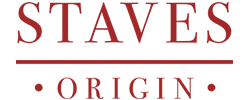 Complete flexibility. This allows the mixing of different woods, toasting levels and the selection of the wine-wood contact surface. Quick and easy to install and dismantle.
This system has an adaptable stainless steel self-supporting structure, made to install in any type of container regardless of its capacity. The vertical position of the staves enables the must and skin to move freely when used during the fermentation of red wines. This system, which allows fermentation and aging, delivers a better integration of wood and wine.
• Available in 1.5 to 3 m / 5.5" to 118"  long staves.
Designed for adaptability, it allows the mixing of different oaks and combining them with different levels of toasting. Great flexibility in the wine/wood contact surface ratio.
Available in two sizes:
•Stave size: 100 x 13.5 x 1.1 cm / 39.4" x 5.5" x ¼";10 staves per system.