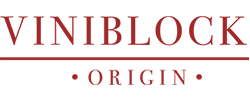 Unique combination of small 100% selected oak cubes, with the chosen toast recipe. These can be introduced into any type of container, favoring a quick integration of the wood.
During fermentation, Viniblock contributes to the tannic setup for a considerable improvement in structure and complexity. In the aging stage, on top of the gains in structure and elegance, it contributes to the protection of colors, also providing aromas and flavors associated to the type of oak and the toasting level chosen.
It uses a food-grade infusion mesh with hooks that allow easily tying and attaching it inside the tank.