COMPLETE TRACEABILITY OF OUR PRODUCTS
As part of our commitment to excellence, each barrel shipped by TN Coopers is tagged with a unique code, ensuring complete traceability from the forest to our customers cellars. It it possible to precisely determine: characterisitcs and origin of the raw materials, maturation, parameters and fabrication date, and analysis and results of the quality control process, allowing us to identify and trace each product from its origin.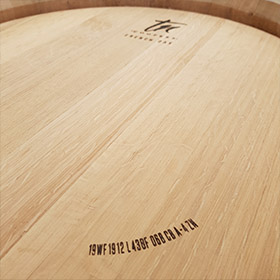 PEFC (Program for the Endorsement of Forest Certification) promotes sustainable forest management to achieve a social, economic and environmental balance through a renewal policy.
All our French and Eastern European suppliers have PEFC certification.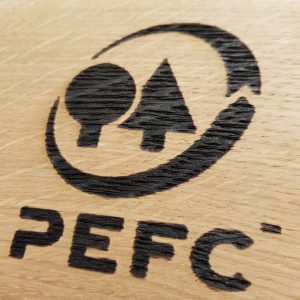 ISO 9001:2015 CERTIFICATION - BUREAU VERITAS:
At TN Coopers, in our commitment to satisfy the changing needs of our clients and provide products of excellence, we have a multidisciplinary team of highly trained personnel and state-of-the-art processes which are evaluated yearly, completely checking the implementation of the quality management system, documenting this before a recognized partner, such as S.P.G.
ISO 9001:2015  (International Standard Organization) determines the requirements for a Quality Management System (QMS).
TN Coopers has been accredited under the ISO 9001:2015 norm since 2018 under INN registration number: 298.